What is a preinstalled App on Android? Preinstalled app also refers to system or built-in app. Each Android phone or tablet comes with its own set of stock apps, also known as preinstalled apps. Android has a huge advantage here because it is owned by Google, which means a lot of Google's apps come default when you buy a new Android phone. In addition, the manufacturer also add its own apps to the phone it manufactures. While this might be convenient in most of the cases, most people are not using all of the preinstalled apps to free up space, which take a lot of internal memory and slow down the performance. So how to remove or delete those preinstalled apps on Android?
Can You Uninstall System, Preinstalled, Built-in Apps without Root?
"How do I uninstall built in apps on Android without root"? This is probably one of the most frequently asked questions among Android users. And the answer is pretty simple:
NO
The problem with that is that stock apps can't be removed as easily as those downloaded from the Play Store. That's why they're often called "bloatware" because they occupy unnecessary space on your phone's internal memory and use up valuable RAM when running in the background. One of the reasons why Android makes it hard to
delete system apps
is that some files are necessary for other processes. If you uninstall a stock app, a different app might be affected. That gives us another option to save computing resources. In short, root permission should be granted to uninstall a system or built-in app on Android.
Uninstall Preinstalled Apps on Android without Root by Disabling
If you don't want to root your device, you can always disable the app in question. This feature was first introduced in Android 4.0 Ice Cream Sandwich, but is now a default feature. To disable an app, go to Settings > Apps and tap on the app name. On the inside page, you'll see the option to Uninstall Updates. Tap on that, then confirm, and then tap on Disable. You may get a warning at this point, so be sure you want to disable it before confirming.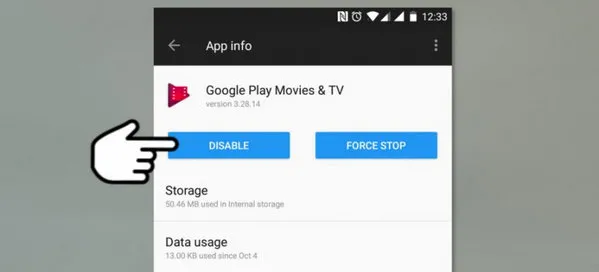 How to Uninstall Preinstalled Apps after Rooting
Whether your Android device is rooted or not, disabling an app is probably better than uninstalling it. The reason is that if you need certain files for other apps to work properly, they won't be deleted with this method. On the other hand, if you are confident that you want to uninstall the app fully along with all associated files, you can root your device and do that as well.
We're not explaining how to root Android because that's a vast subject that has been covered by many experts online. However, once your phone is rooted, you can use an app like System App Remover from Play Store to delete preinstalled apps like Google Play Games and others. This particular app is great because it will warn you if deleting a particular preinstalled app will cause any system instability.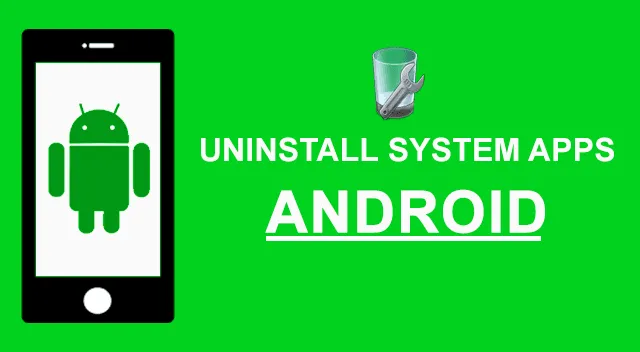 The Best Way to Uninstall Preinstalled Apps on Android
That being said, most free app uninstallers - even the ones with root access required - don't really do a great job of removing residual files that sit in your memory using up valuable space. A more robust desktop utility will do a much better job because it can dig deep into your phone's memory and identify a lot more junk, temp, residual and other unnecessary files that can slow down your phone's performance. One such utility is SafeWiper for Android.
FoneMoz Android Eraser is essentially a data deletion software for Android devices. When you wipe or erase Android content using this application, the data becomes unrecoverable. This is the only proper way to delete anything from your phone because other methods tend to leave the files where they are. You can verify this by deleting a sample file from your phone and recovering it with a data recovery software. With FoneMoz, however, the data is overwritten multiple times so it becomes completely unrecoverable by any software.
With regard to uninstalling stock or preinstalled Android apps, FoneMoz not only removes the app for good, but also all the residual files that can't be deleted by uninstalling the app normally. As the name of the software suggests, this is done in a completely safe manner that will not affect the stability of your device. Follow the steps below after uninstalling the stock app, since the process involves removing all data that is associated with the app.
Secure data deletion without recovery.
Multiple data erasing modes available.
Keep your data safe before selling.
Amazing user interface and easy to get started.
Step 1 – Download FoneMoz Android Eraser
First, download a copy of FoneMoz Android Eraser. Then install the software on a Mac or PC after downloading the appropriate version using the link provided above. When the installation is finished, open the program and you will see the main interface.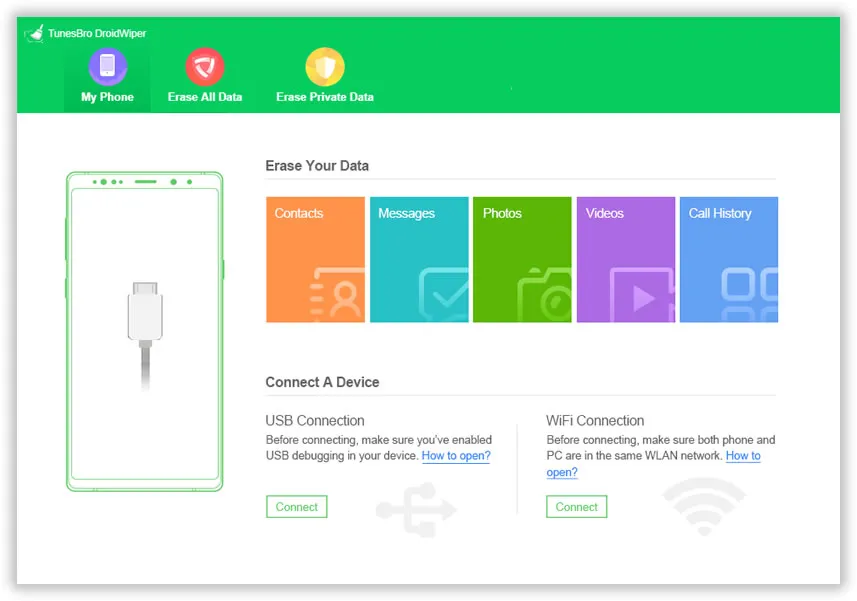 Step 2 – Plug Android to PC or Mac
Take out the USB cable and connect Android device to computer with the original data cable. If the device could be detected by the program, then you probably forgot turn on USB debugging on Android. You need to enable Developer options on Android and turn on USB debugging later.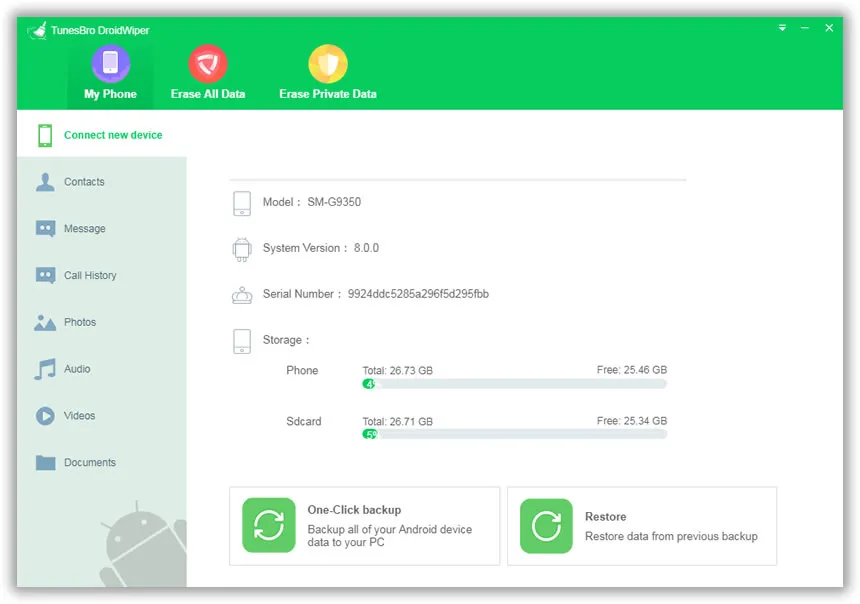 Step 3 – Pick up Data Erasing Option
Select the Erase App Data tab at the top of the software window. The apps for which data can be removed will be displayed in the main section. Select all or just the ones you want, and click on "Erase".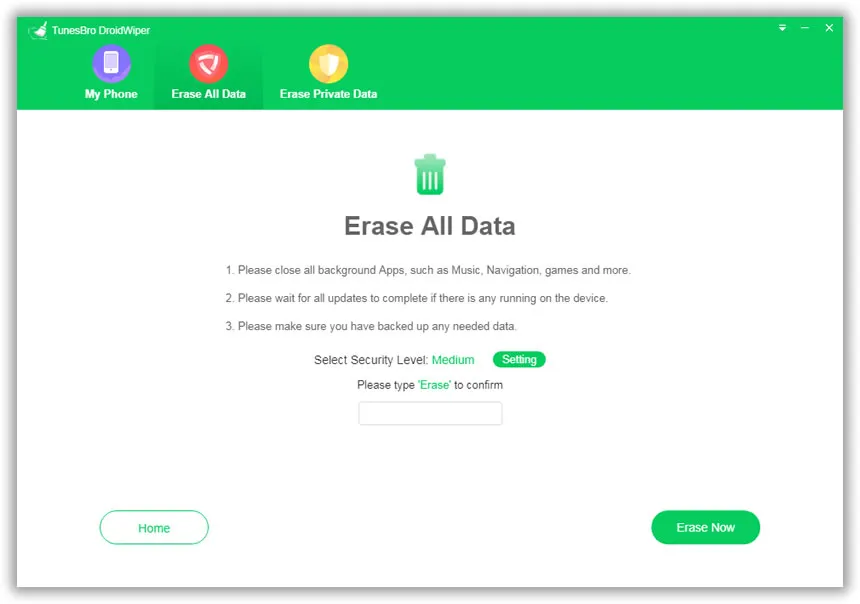 Step 4 – Start Deleting Apps from Android
Depending on how much residual data is on your device, this could take a few minutes. Once the process is done, you should be able to see a visible difference in the performance of your device, especially if you've erased data for all uninstalled apps.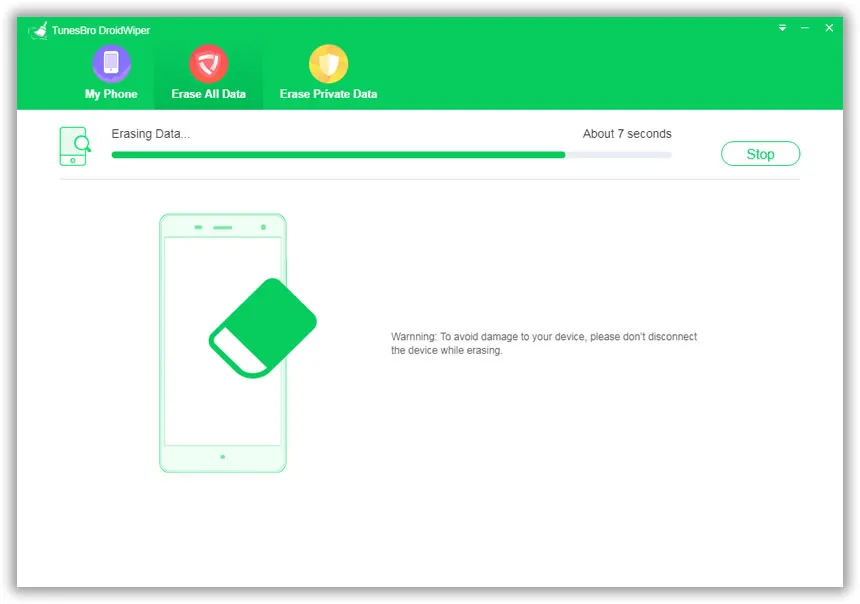 You can uninstall multiple apps at once when using a tool like FoneMoz Android Eraser. You have to repeat the actions several times if you did the same thing on Android. So This is highly recommended that saves a lot of time for this boring task.
Conclusion:
To be honest, uninstalling preinstalled app on Android is not easy at all, especially for the rooting part. However, you can also flash a new ROM to the device if there were too many built-in apps and you had no clue on how to root the device. Finally, FoneMoz Android Eraser is a great tool every Android should consider to keep the device clean and fast.