Android devices are notorious for getting internal memory clogged up with unnecessary files. Fortunately, there are several things you can do to free up the space without taking much effort. Some of them are obvious suggestions like deleting apps you don't use and removing large media files that are no longer needed. Some, however, are a little off the beaten track, but they can help you free up a ton of space in the long run. Let's look at some of the common as well as unfamiliar ways to free up space on Android phone or tablet.
Tips 1: Clear Android Cached Data
This is an obvious first step, but not many Android users actually do this. The files in your cache are intended to help the apps respond faster, but they're not absolutely necessary. Go to Settings > Storage and then look for an option called Cached data. Tap on it to clear the cache. You'll be surprised by how much data can build up in your cache memory in a relatively short amount of time. If you just want to clear the cache from a single app, you can go to Settings > Applications > Applications Manager > Storage > Tap on Clear Cache.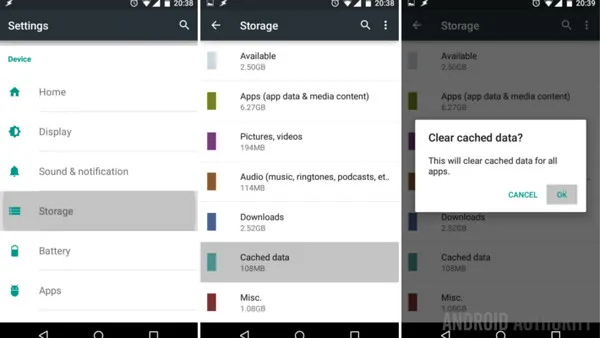 Tips 2: Stock Android Free-up Space Feature
Android has a built-in feature to help you free up space. To do that, go to Settings > Storage to view what's taking up the most space. You can then tap on Free Up Space and select what you'd like to delete. Once you've made your selection, simply tap on Free Up to remove those files and get more available memory instantly.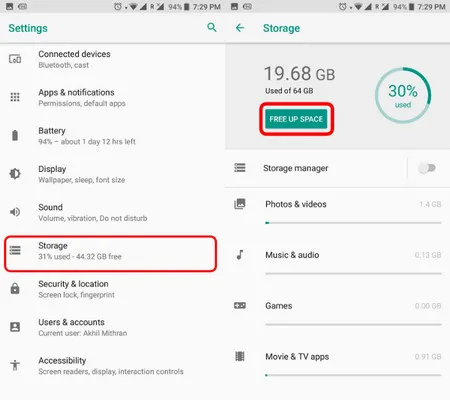 Tips 3: Move Data to SD Card
One of the most effective methods is to move whatever data you can to the expandable memory. You can do this manually or use an app like Files to SD Card or Files by Google, which you can download to your phone from Google Play. But remember that not all apps and data can be moved to the card. Some apps, for instance, won't work properly when moved to the card, which is why it's better to use an app that can guide you in this.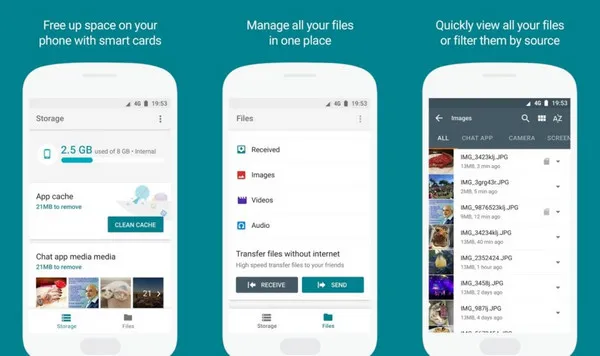 Tips 4: Delete Downloads
If you're using a chat service like Messenger or WhatsApp, any media that you receive will be stored on your device or your card, choking it up over time. If you have a Files app in your Android device, open it up and go to the Downloads section, where you can select and delete the larger files that are taking up valuable space.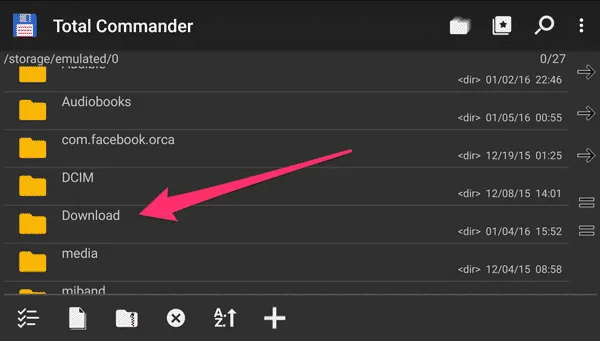 Tips 5: Delete Backup Data
Doing backups is always a great idea, not only from a space-saving perspective, but also from a security standpoint. Once you do the backup, you can delete the information on your device, which will free up a significant amount of space. To do this, go to Free Up Device Storage in your Settings. This is especially great for visual data, since Google Photos offers you unlimited space to store certain types of media like photos, screenshots and videos.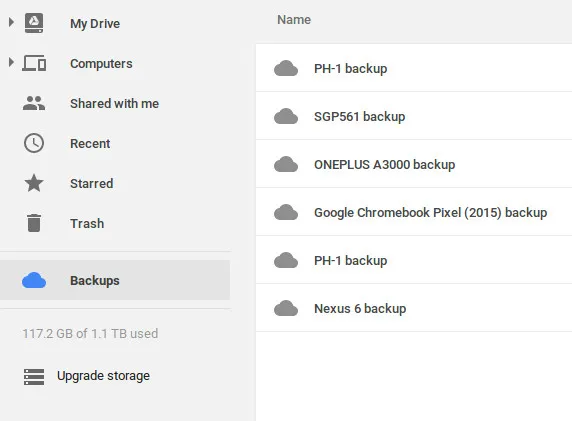 Tips 6: Android Cleaner App
There are tons of Android cleaner apps available on Google Play, and most of them are free. The advantage of using such apps is that they'll not only help you find large files, but also duplicates that you won't ever be using, junk files and temp files. Some of them are even good at finding bad photos or similars, which you can then review and delete. Some of the good ones out there are Clean Master, Super Cleaner and Avast Cleanup & Boost. Many of them also offer antivirus protection, so that's two birds with one stone.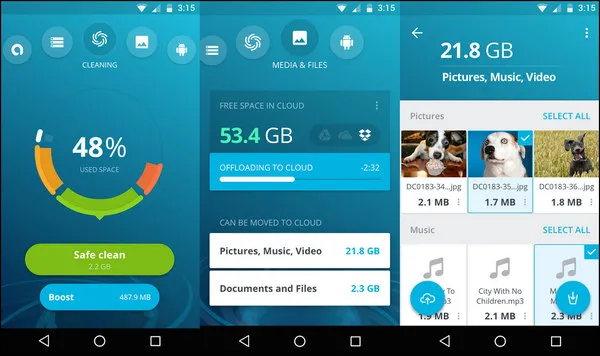 Tips 7: Free up Space More Securely and Quickly with Android Eraser
The problem with most of these cleanup methods is that the data still remains in some form on Android device. When you remove data using these techniques and tools, they can still be retrieved with data recovery software. That might be a good thing if you accidentally delete important files, but if you're cleaning up your phone to give away or sell to someone else, then what you need is a comprehensive data wiping utility like TunesBro Android Eraser. All you have to do is download the app to your PC or Mac, hook up your device and then remove anything you don't need directly from the software interface. You can even preview the data to see what you'll be removing, and it will help identify all unnecessary files, unused apps and everything that can be deleted.
100% permenent deletion.
No trace left after erase.
Freely choose the data you want to delete.
Support a wide range of Android devices, including Samsung, Huawei, Sony, OnePlus.
Step 1 – Download and Install
FoneMoz Android Eraser is an desktop app so you should first download it on a computer. Then install the program and open it after installation is finished.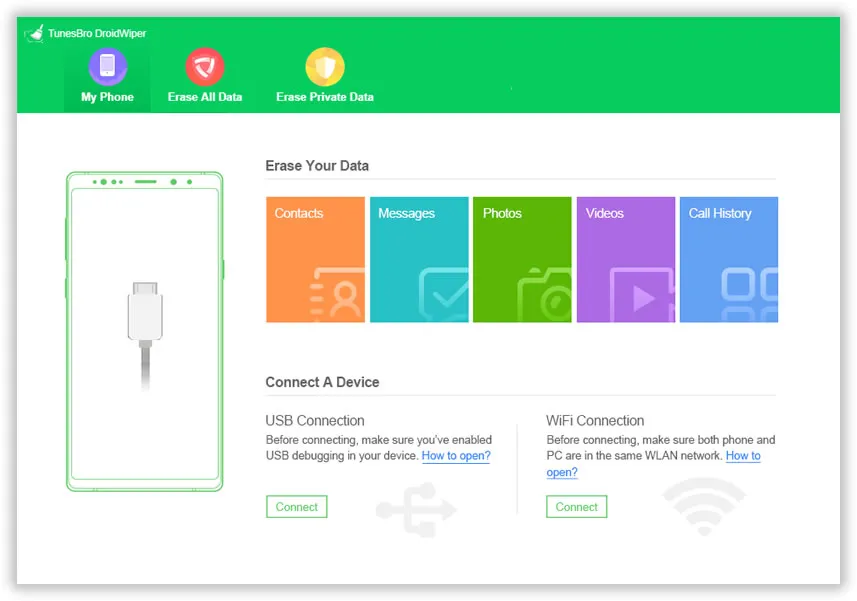 Step 2 – Connect Android and Turn on USB Debugging
Take out the Android USB cable and connect the device to computer. Now, you should turn on USB debugging on the device.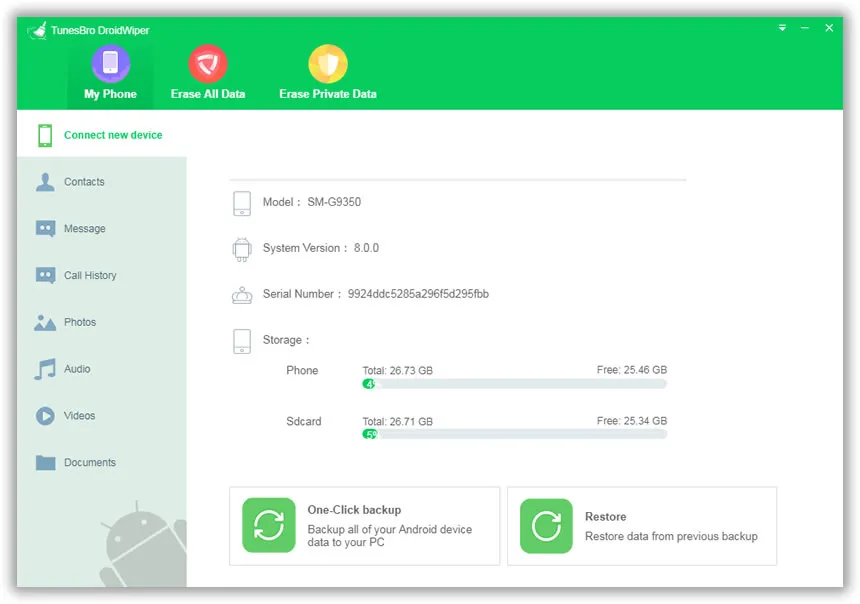 Step 3 – Erase Private Data
As you can see from the top menu bar, there are four data erasing options available. Please click on Erase Private Data. As it, you can delete personal data such as photos, videos, music, contacts or messages from Android. Click Erase button to the data selection window.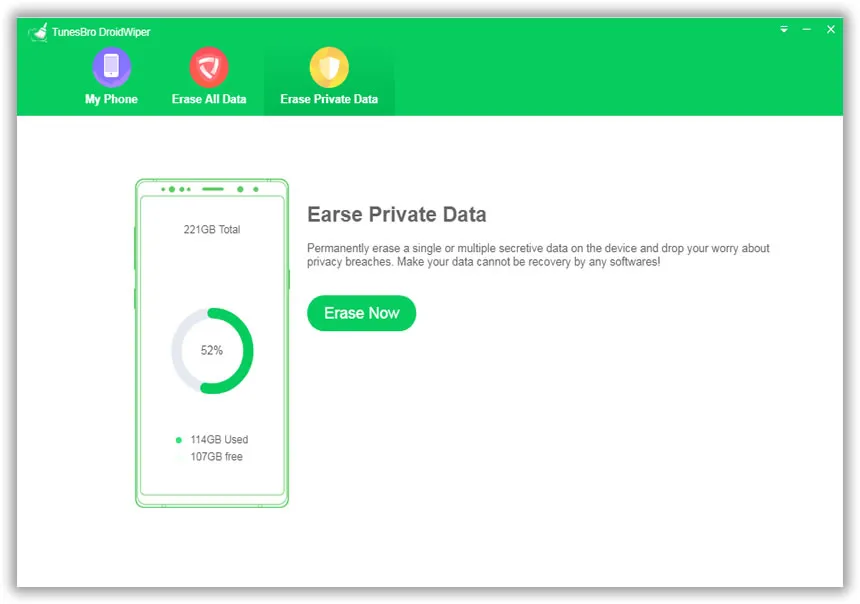 Step 4 – Delete Private Data and Free up Space on Android
All private data on Android will be presented on the main screen. Click the options on the left sidebar and select the items you wish to delete. After selection, click Erase button to remove them from Android. Tons of free storage will be free up after the process.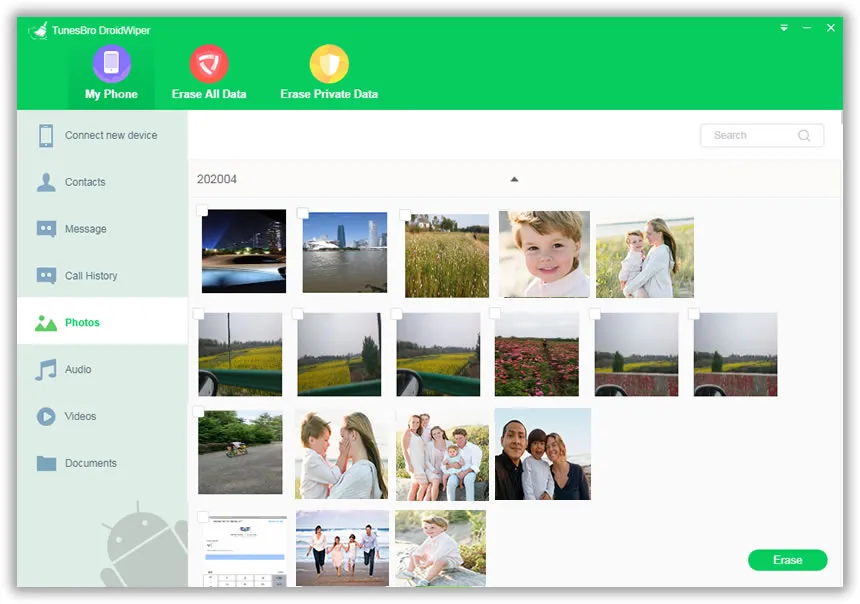 The deletion is permenent and no way to retrive any information from the device. That's the best part of this suggestion in regards of data security. So it is highly recommend using this app to erase Android data before selling.
To Sum up
All of these suggestionss will help generate free space on your Android device. Pick the ones that match your requirements and don't involve much manual work. This is important because you will need to do a periodic cleanup if your want more space and also want your device to run like new all the time.