Android devices tend to run slowly after a while because of resource-hungry apps and cache data generated by apps that you no longer need. As such, it's a simple housekeeping task to clear your Android smartphone or tablet of app cache and app data on a regular basis. This will not only speed up your device but also free a considerable amount of memory that can be used for other purposes, such as new apps you want to download and are unable to because of space constraints. This article provides a guide for clearing app cache and data on Android.
What is App Cache and App Data
App cache is the sum total of all temporary files generated by any application as a result of installing and using it on your device. This is different from app data, which also includes saved information like your login and app settings. The app cache is intended to make your navigation and browsing experience faster because it stores app and website-level information that makes them load without the delay normally seen when launching an app or visiting a website for the first time. It saves some elements natively on your device so they don't need to be re-loaded each time you use that app or visit that website.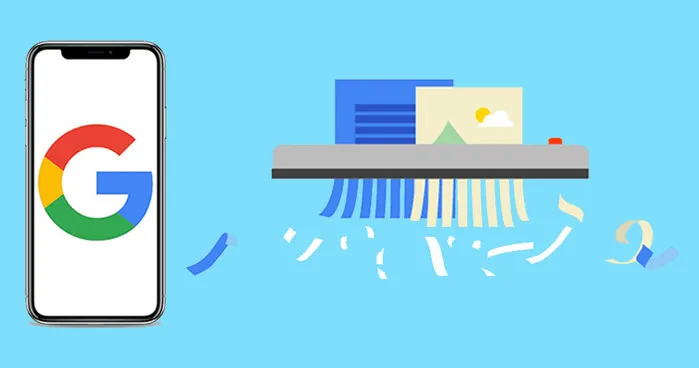 Clearing app data will force you to log into each app or website again, and that's not what we're trying to do. What we're focusing on here is how to clear app cache so your Android device can see a boost in overall performance. The layout and placement might vary depending on which version of Android your device is running, but the process is essentially the same on all phones and tablets running the Android operating system.
How to Clear App Cache in Android
Step 1. Go to the Settings app on your Android smartphone or tablet.
Step 2. Tap on Device Maintenance or Device Care. At this point you may see an option to Optimize Now. This is a general optimization tool, so ignore it for now. Click on the Storage tab, which can be found at the bottom of the screen. This section will show you how much space can be freed up by clearing the cache and removing other files like residual files (files left over after an app has been uninstalled) and advertisement files.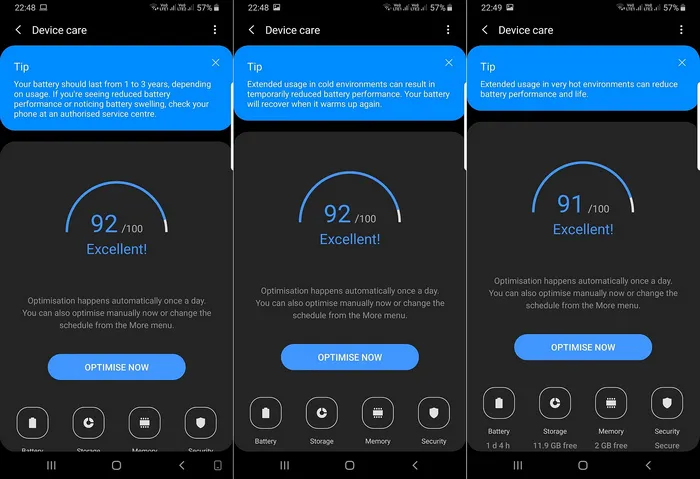 Step 3. You can tap on Clean Now to select all types of user data that can be removed, or you can just select Apps, which will remove app cache and residual data.
This method will not clear app data, for which there is a different process to follow. However, clearing app cache can go a long way in improving the speed and performance of your device. If you haven't cleared your app cache for a while, then you will be able to see a discernible difference in the performance of your device.
How to Clear App Data on Android for Individual Apps
You can also choose to clear the cache of specific apps rather than for all apps together. This gives you more control over which apps have their cache cleared. For example, if you need the cache files for a particular app that you use regularly, you can just clear the cache for other apps and leave this one alone.
Step 1. Unlock your Android device and tap on Settings.
Step 2. Go to Applications or Apps and tap on the app for which you want to clear cache data.
Step 3. Within that screen, tap on Storage, and you will see buttons for Clear Data and Clear Cache. Tap on the second option.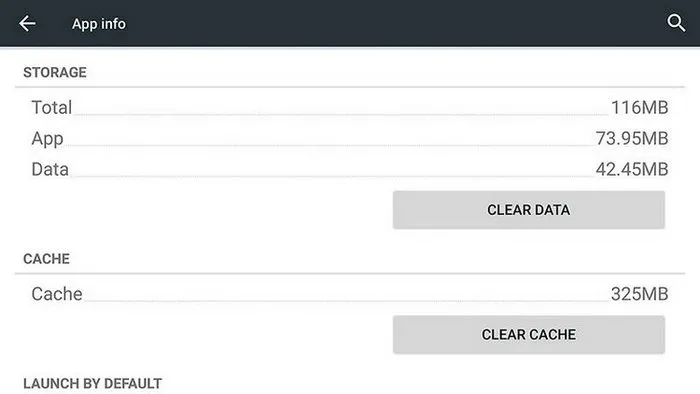 Conclusion:
The advantage of using these two methods is that you don't need any third-party Android cleaner apps to do the job for you. There are several of them available in the Google Play Store, but that just means adding yet another app to your device. Doing it manually circumvents that problem and gives you more control over what data you keep and what you delete. For example, if you know that a a few apps are "storage hogs", you can just clear the cache for those on a periodic basis. It will still help you save a lot of memory if you do it diligently.
As an alternative, you can explore some of the great desktop applications that are available for Android device management. These will help optimize your device to a much greater extent than is possible with a mobile apps or doing it manually. They will also give you other options like finding and removing duplicates, other temp files and large files that are no longer being used. No matter which way you choose, it's always a good idea to keep an eye on app cache data and delete it from time to time.