There are a few occasional cases when we need to factory reset our phone. It could be a slow-running device; the phone is malfunctioning; or it is an used phone bought from others. No matter which case it is, it is urgennt to do a factory reset. And it can be archieved without any issue if you still remembered the PIN or screen password.
However, you might forget the access PIN, Password or Patter, hence it is almost impossible to make a factory reset with regular means. You might also buy an second-hand Android phones but end up scratching the head to reset the phone as the previous own did not give you the password to unlock the phone. Luckily there are several ways you can follow to factory reset Android phone without password. And that's our main effort to fix this type of issue that happens each day among different users.
Method 1: How to Factory Reset Android Phone without PIN via Google Account
Google Account is in a great help for all Android services. You can not live without it as so many apps/services Android OS relies are built by Google. The Google account could be useful when it comes to unlocking Android device without a password. After the Android phone was unlocked, then it becomes an easy job to factory reset Android phone from Settings.
Step 1: Pick up the phone and try to unlock the device with random input. After a few times failures, you will see a message, saying you need to wait for 30 seconds to try again. At the bottom of the screen, you will see the "Forgot Pattern" tab. Tap on that.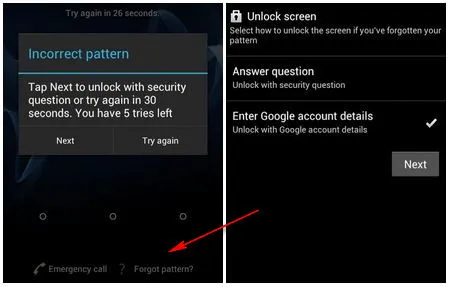 Step 2: Now you have to provide the Gmail account and password that is linked to this Android device.
Step 3: Tap "Sign in " button at the bottom. If the credentails were correct, then the Android phone will be unlocked automatically. And you can now set up a new password, PIN or pattern for login.
Step 4 : Use the new PIN/Password to unlock Android phone and open Settings. Then scroll down the screen to locate the Reset option. And select "Factory data reset" afterwards.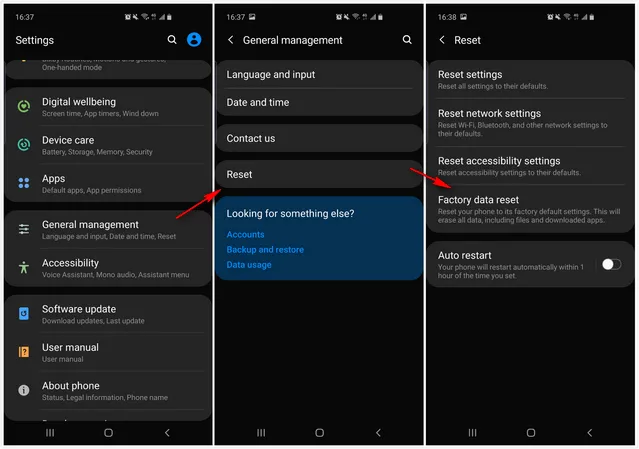 This method is only limited to Gmail account users. So if you don't use Gmail then you won't be able to use this method to reset an Android phone without password.
Method 2: Factory Reset Android Phone without Password via Android Device Manager
Android Device Manager is a new feature that comes with Android 6.0 and upwards. It is an online tracking service provided by Google for locating and resetting Android device remotely. If you already enabled this feature on Android phone, then you can reset Android phone without the need of password.
Step 1: Visit this link to open Android Device Manager online page.
Step 2: Now input Gmail account and password for authorization.
Step 3: You will all connected devices within this account. Click on the device name you forgot the password.
Step 4: There are three options presented under device information. Click the Erase button and confirm the operation from pop-up window. This will factory reset Android phone without password or PIN.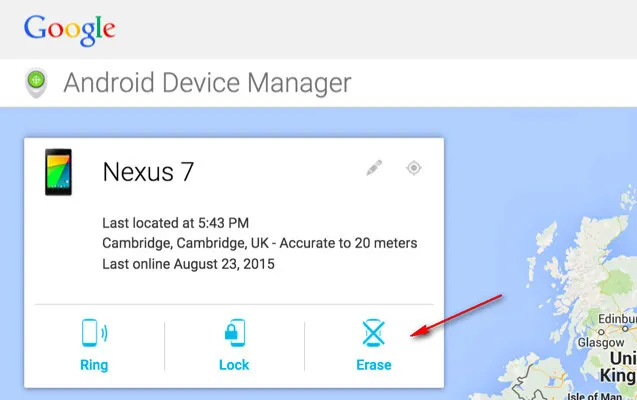 This is one of the best ways to factory reset an Android phone. However, you should turn on Android Device Manager on Android in advance and the phone should be connected to Internet while sending command to Android phone remotely. Be aware of the two prerequisites.
Method 3: Boot into Recovery Mode to Factory Reset Android Phone without Password
All the android phones have a stock tool for ROM flashing and OS reinstall, which is available in Recovery mode. It is of great help when it comes to factory reset Android device without password. But before going with this process make sure to take a backup of important data on Android as this procedure will completely wipe all your data.
Step 1: Switch off Android phone and then press and hold the Power, Home, and Volume Up button simultaneously till you see a set of text instead of regular startup screen. The combined keys are different from brand to brand. If this does not work, please refer to the official documentation on how to get into Recovery mode.
Step 2: Now use the volume down button for selection. Scroll to "wipe data/factory reset". Pick it up using the power button and confirm the action by choosing "Yes" using the volume down button.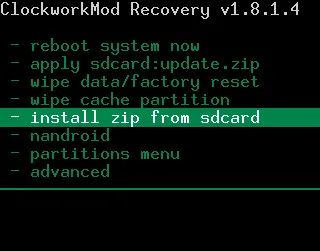 Step 3: Wait for the process to complete. It might take some time to reset the phone depending on the amount of data that you have on that device. After completion, the phone will automatically reboot and the password will be removed.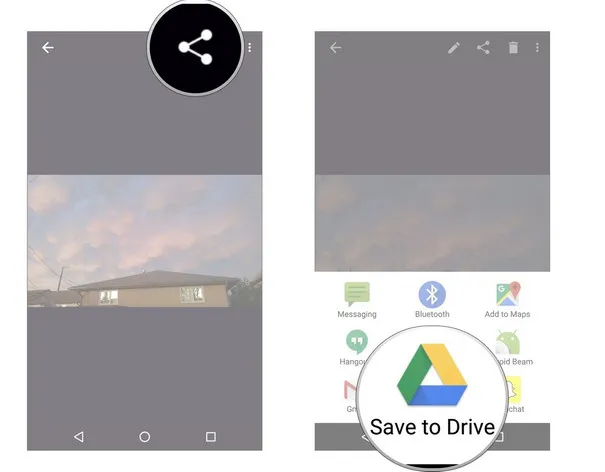 This process requires you to have some knowledge about Android firmware and like previously mentioned this will completely wipe out all the data from your phone so use it carefully.
Method 4: How to Factory Reset Android Phone without PIN Using Software
FoneMoz Android Password Wiper is arguably the best method to reset Android phone without losing precious data and password is not mandatory. It works on popular versions of Android OS and is compatible with 100+ Android brands out there e.g. Samsung, LG, Xiaomi, Huawei, Motorola, Honor, Vivo, Google, Sony, HTC, etc. The best part is it can remove fingerprints, facial authentication, password, PIN or pattern within minutes with a hassle-free experience. It can also remove Google Account from Android device. Below is the detailed instruction to reset Android phone without password.
Completely remove Android Password/PIN/Pattern.
No data loss for Samsung smartphone.
Bypass Google FRP from Android.
Support Android 10 as well as old version.
Step 1 – Software Installation
Download FoneMoz Android Password Wiper and then install it on a computer. After installing, launch the program and chose "Remove Screen Lock". For Samsung device, click "Remove without Data Loss". This means no data will be erased after reset.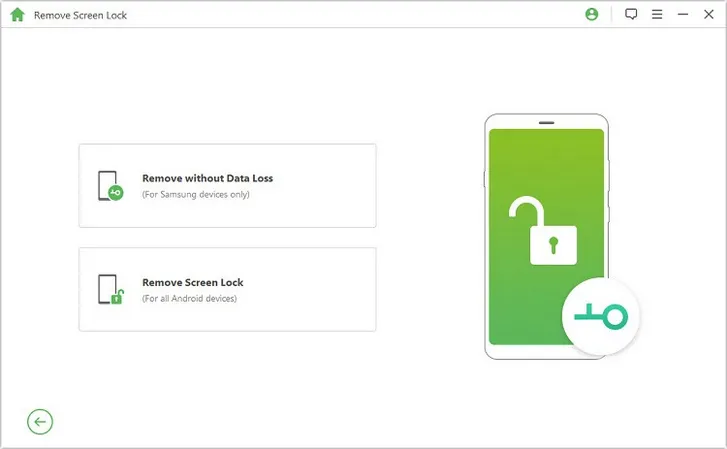 Step 2 – Link Android Phone to Computer
From the new screen, you have to confirm the device information. You can do that by selecting your device name and model and then click on the "Start" button. The program will now download the data package for the device that you have selected and confirmed. Wait for a few minutes and then click on "Next" after the download is completed.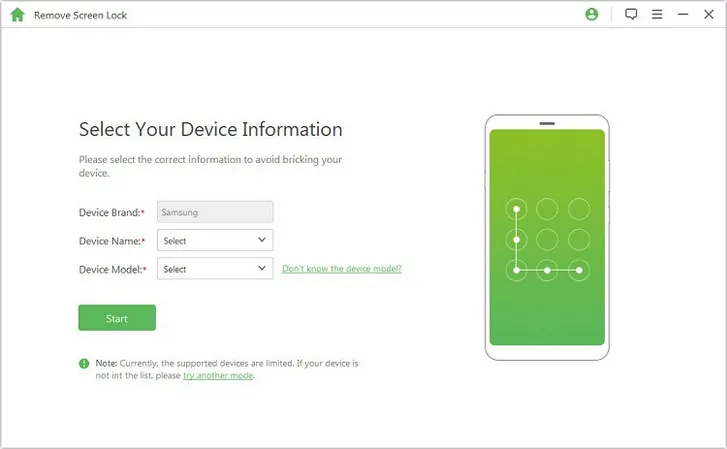 Step 3 – Remove Screen Password from Android
Follow the steps on your desktop screen to put your phone in downloading mode. When your device is in downloading mode tap on "Start to Unlock". That's it, the program will start removing the screen lock from your device. Within a few seconds, the process will be completed and you will see the "Removal Completed" confirmation screen.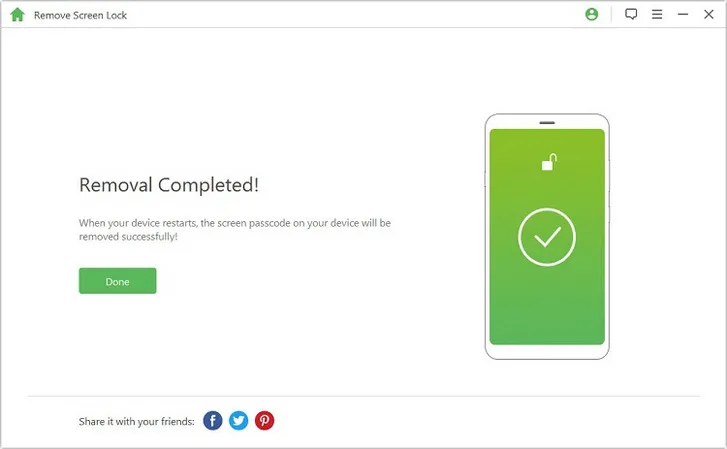 This tool provides you a throughout solution to factory reset Android phone without password. It is a very safe and secure method and it also works with older devices even if they have faulty keys or if their screen is smashed.
Conclusion:
It's a very common thing these days to forget Android phone screen password. You can try all the above methods to factory reset or unlock Android phone but if you are looking for a swift user interface then go for FoneMoz Android Password Wiper, which saves a lot of time and will serve the purpose without any hassle.